Facilities & Services
Marley Villa is a colonial era building dating back almost 150 years. It has been resurrected and upgraded to a boutique style and the rooms bear a colonial ambiance. There are a lot of antique furniture pieces that adorn the nooks and corners. The living area is a common area for all our guests to sit read or just lounge. The dining area is again a common area shared by our guests to eat or just lounge. The dining is freely converted into a conference hall as per requirement. There are 2 types of rooms and the luxury and comfort factor is the same in all of them, the difference is only in the size.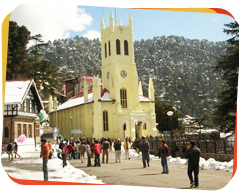 In Marley Villa we provide the following facilities and services.


• 24 Hour Hot and Cold water.
• Flat screen Coloured television in each room with 24 Hour Satellite Channels.
• Centrally located Dinning Hall and Living room
• Fire place in the Dinning hall.
• Fruit Basket in the room on arrival day.
• Indian and Continental Meals.
• Bonfire on request.
• Candlelight dinner on request
• Children's Park.
• Ample Car parking space inside the cottage
• 24 hour Taxi Service on prior notice.
• Internet on demand.
• Laundry Service.
• Room Service.